About Wunderlich-Malec
Whether you're a client looking to select an engineering or architectural partner or a candidate searching for a new career opportunity with a growth-oriented, employee-owned company, it's important to know the foundation from which we have built our success. Wunderlich-Malec's success is achieved by building mutually successful, long-lasting customer relationships guided by our company culture of entrepreneurial spirit.
Based on three key pillars – Our Pledge, Process and People, Wunderlich-Malec's culture is the foundation of our business.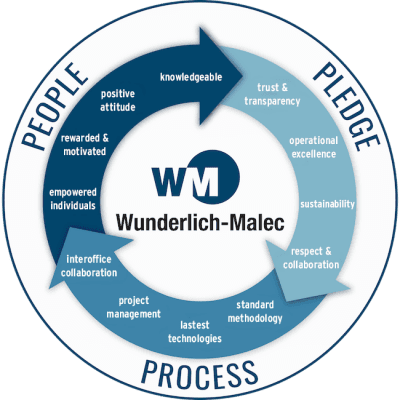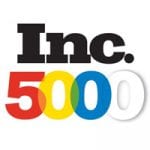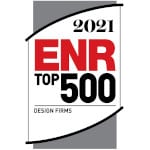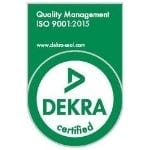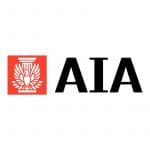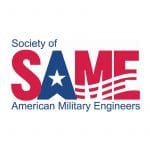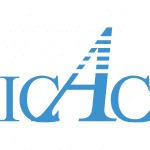 Control System Integration
Providing engineering services and system integration for Industrial Process Controls has been at the core of the Wunderlich-Malec business model from our start in 1981.
Electrical & Power Engineering
Wunderlich-Malec provides a full spectrum of electrical and power engineering services for commercial, industrial, institutional, municipal, and government clients.
Process Mechanical Engineering
WM's Mechanical Systems Design team provides solutions and services that range from specialized utility and building systems to control technology and project management.
Facilities & Infrastructure
WM provides complete Facilities and Civil Infrastructure Engineering services including environmental, site development, buildings, utilities, waterfront, and military.
Architecture & Design
Wunderlich-Malec's Architectural team of 35 years delivers innovative design solutions including Industrial, Food Production, Offices, Hazardous Areas and Labs.
Panels & Modular Manufacturing
WM manufactures protective relays, control panels, and modular integrated control houses. Our engineering and systems integration provides innovative solutions.
Environmental Information System
Wunderlich-Malec Engineering's Environmental Information Systems group has key products to make your regulatory reporting effortless.
Rotating Equipment
We provide custom control systems for industrial turbines, as well as a host of other auxiliary turbine, compressor and power management products and services.
Packaging Solutions
Wunderlich-Malec's Packaging Solutions Group has extensive experience and system integration knowledge in a multitude of filling and packaging line applications.
Industrial Water Treatment
WM designs and engineers systems to treat and clean water to environmental criteria and delivers packaged skid mounted systems to eliminate toxic compounds and recycle water.
Sustainability & Microgrids
WM helps customers achieve sustainable energy goals with local facility electrical infrastructure or microgrid designs using patented mGrid™ technology.
Cloud based IIOT Applications
Wunder-Tech™ cloud-based IIOT application allows analysis and can engage AI to reduce operational costs and extend equipment life. Our IOT toolsets maximize Edge Computing.
CONTACT US ABOUT YOUR PROJECT
Contact us to speak with one of our knowledgeable, highly skilled team members about the specifications of your project and how we can partner to meet your engineering needs.
Recent Posts from Wunderlich-Malec