Water Resource Management
Your Single Source for Industrial Water Treatment & Modular Packaged Systems
Wunderlich-Malec has provided design engineering, quality system integration and innovative skid fabricated water solutions. With over 400 experienced professionals, our team is uniquely qualified to provide design services and engineered systems fabricated to treat and clean water to your criteria. Projects of the highest quality are delivered on-time and on-budget to municipal districts and leading industrial manufacturers that lower costs, improve quality and achieve your requirements.
Industrial operations require large volumes of water and use a vast array of chemicals to produce their products. Faced with potential water shortages and environmental concerns, industrial water users turn to Wunderlich-Malec to supply packaged, membrane-based solutions that provide benefits throughout the operation helping to:
Improved & Reliable Water Quality
Reduced Water Usage
Decreased Energy Consumption
Reuse & Recover Wastewater
Served Industries include:
Biofuels
Chemical
Dairy
Food and Beverage
Oil and Gas
Life Sciences
Manufacturing
Mining & Metals
Power
Pulp and Paper
Textile Industry
---
Membrane Technology & Containerized Modular Skids
Wunderlich-Malec delivers the latest in membrane-based, skid mounted, modular and containerized solutions.
Membrane Technology is:
State of the art and easy to operate
A separation technology that allows for the recovery of water and chemicals
Membranes which provide a physical barrier eliminating the requirement for retention time settling – reducing space and guaranteeing water quality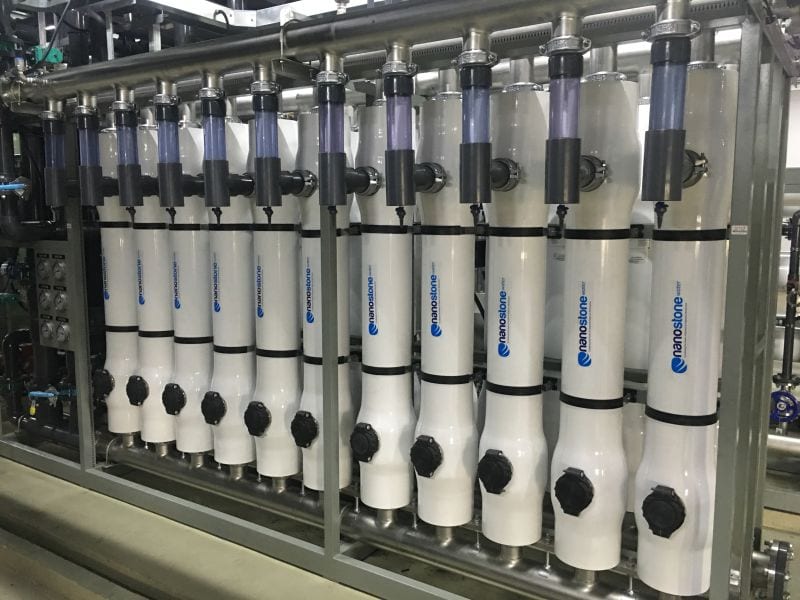 Benefits of Modular Skid Containerization:
Prepackaged and factory tested
Quick and easy installation
Modular and easy to scale up
Low cost installation
Wunderlich – Malec engineers will analyze your process, waste stream and purification requirements and evaluate proven designs. Our skilled professionals will design an Integrated Water Treatment System that provides the lowest total cost of ownership. With our network of 25+ regional offices, we have the ability to staff project sites on a local basis, minimizing support costs and ensuring responsive service.
Integrated Technologies
Clarification
Media Filtration
Carbon Filtration
Ion Exchange Softening
Ultrafiltration
Nanofiltration
Reverse Osmosis
Electrodeionization
Chemical Feed
---
What makes us different? Our Pledge, Process, and People
Your project requires an experienced, trusted and proven organization that is dedicated to YOUR success.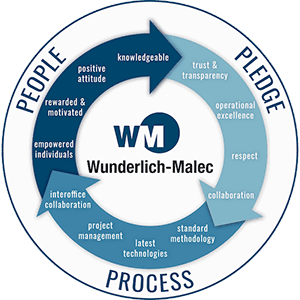 A combination of our …
Pledge of trust, operational excellence, collaboration and respect,
Process of standard methodology, latest technologies, project management and interoffice collaboration,
People that are empowered individuals, rewarded & motivated, knowledgeable with positive attitudes,
… provides the confidence you need to know that your project is going to be delivered on-time and on-budget with results that exceed your expectations.