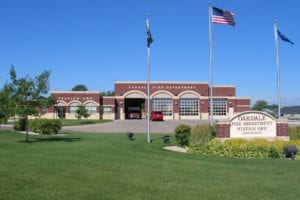 Evans Freimuth Architects is a wholly owned subsidiary of Wunderlic-Malec and is an architectural firm specializing in the design of facilities for food production, cold storage, and warehousing.
The firm also has a diverse experience in the design of a variety of Building Types such as Office Buildings, Shopping Centers, Fire stations, and biodiesel facilities.
EFA recognizes that the design and construction process is both exciting and daunting. By working with the building owner's key personnel, EFA keeps them involved throughout the entire planning and building process.
Our services:
Site Design
Programming
Pre-Design
Building Design
Interior Design
Sustainable Design
Renovation Design
Sustainable Design
Renovation Design
Technical Specification Preparation
Construction Administration
About Our Team
Contact Us