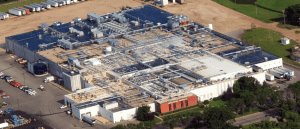 The architectural business unit of Wunderlich-Malec specializes in the design of industrial and commercial buildings.
Our team has an awareness that these unique industries require architectural services which produce innovative design solutions while satisfying budgets and schedule.
Our projects range in size from small interior remodeling to large scale new 'greenfield' facilities.
We have state-of-the-art computer/software capabilities and are certified by the National Council of Architectural Registration Boards in Washington, DC.
Our services:
Architectural Building Design
Coordination of Engineering Disciplines
Site Planning
Interior Design
Sustainable Design
Renovation Design
Evaluation of Existing Facilities
Cost Estimating
Construction Documents
Technical Specifications Preparation
Construction Administration
Construction Observation
Building Types
Manufacturing
Food Production

Poultry
Dairy (eggs, milk, cheese)
Potatoes
Flour

Cold Storage (coolers and freezers)
Dry Storage Warehouses
Truck Docks
Fire Stations
Biodiesel Facilities
Schools

What makes us different? Our Pledge, Process, and People
Your project requires an experienced, trusted and proven organization that is dedicated to YOUR success.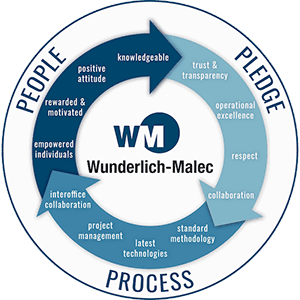 A combination of our …
Pledge of trust, operational excellence, collaboration and respect,
Process of standard methodology, latest technologies, project management and interoffice collaboration,
People that are empowered individuals, rewarded & motivated, knowledgeable with positive attitudes,
… provides the confidence you need to know that your project is going to be delivered on-time and on-budget with results that exceed your expectations.