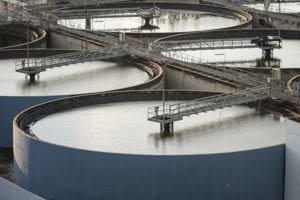 The water and wastewater industry is facing ever-increasing challenges. From safety and security to quality and compliance, the need to lower costs and improve asset performance has never been more important. Demand for safe, clean water continues to increase while, at the same time, IT and compliance to NISCC security guidelines continue to become stricter. Today's solutions need to help you create sustainability, lower your costs, maximize assets and comply with changing regulatory standards.
Wunderlich-Malec Environmental is dedicated to meeting the challenges of the municipal water/wastewater industry. Our staff, having years of diverse technology experience and using standard approaches, provides each client with innovative solutions. Our ability to utilize the talents of all Wunderlich-Malec employees, combined with a local presence throughout the United States, make us unique as a nationwide systems integrator.
Our services:
Treatment plant controls and instrumentation
Remote lift station and booster pump station systems
SCADA, HMI, PLC, Reporting
Copper and fiber networks
Network security
Remote access systems
Cellular and radio telemetry design and implementation
Controls migration plans and upgrade
Customized motor control center, switchgear and variable frequency drive configurations
Simulation and testing
Site installation and coordination
Arc-flash, short circuit coordination, and thermo-imaging studies
---
What makes us different? Our Pledge, Process, and People
Your project requires an experienced, trusted and proven organization that is dedicated to YOUR success.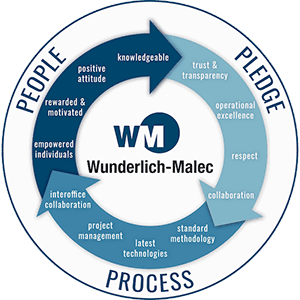 A combination of our …
Pledge of trust, operational excellence, collaboration and respect,
Process of standard methodology, latest technologies, project management and interoffice collaboration,
People that are empowered individuals, rewarded & motivated, knowledgeable with positive attitudes,
… provides the confidence you need to know that your project is going to be delivered on-time and on-budget with results that exceed your expectations.
Resources
Case Studies
City of Las Vegas: SCADA Re-Write
Contact Us