Complex projects demand proven, experienced teams. Starting with a core of highly experienced Instruments & Controls specialists and leveraging the world-class resources of Wunderlich-Malec Engineering, our team has the technical breadth and depth to deliver the results you need—and more.
Instrumentation Installation and Technical Services
Instrument Installation and Inspection
Calibration
Start-Up Assistance
FAT Testing Assistance and Troubleshooting
Control System Implementation
Commissioning Services
Verifications

Device Tagging and Tag Name Verification
Device Wiring Connection Verification
Field Wiring Verification to the Controller (HART or other simulation will be used for analog devices)
Verification of Scaling/Engineering Units in the Controller
Point-to-Point Verification with HMI/SCADA System
Developing and Maintaining Records for Each Device

Inspections
Preparations
Documentation
Instrument Loop Check
Integrated System Testing
Certifications
MSHA
DOT Qualifications
Input and output loop verification
Electrical utility, electrical ground and equipment cabinet purge utility verification
Verification of current calibration status for critical instruments
Documentation of any hardware switch settings used to determine system behavior
Inventory (identity and version) and accuracy verification of the computer network design drawing(s)
Inventory (identity and version) and accuracy verification of the instrument and control layer of the P&IDs
---
What makes us different? Our Pledge, Process, and People
Your project requires an experienced, trusted and proven organization that is dedicated to YOUR success.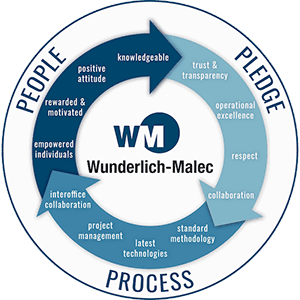 A combination of our …
Pledge of trust, operational excellence, collaboration and respect,
Process of standard methodology, latest technologies, project management and interoffice collaboration,
People that are empowered individuals, rewarded & motivated, knowledgeable with positive attitudes,
… provides the confidence you need to know that your project is going to be delivered on-time and on-budget with results that exceed your expectations.