Nearly 80 undergraduate and graduate students in engineering majors, the Rader School of Business and School of Nursing will receive their bachelor's or master's degrees at Milwaukee School of Engineering's (MSOE) Winter Commencement, Saturday, Feb. 25, at the Kern Center.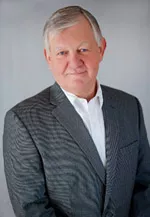 MSOE Regent Neal K. Wunderlich '74, P.E. will receive an Honorary Doctor of Engineering degree.
Wunderlich founded what is today Wunderlich-Malec Engineering in Eden Prairie, Minnesota in 1981. He grew the company to more than 350 employees who provide advanced engineering, system integration and fabrication for a variety of industries across the globe. The company has offices in 20 states and 30 cities as well as employees working internationally.
For the last eight years, Wunderlich-Malec has made the Top 500 Design Firms in the U.S. list by Engineering News Record. Wunderlich-Malec has also been named to the Inc. 5000 list of the Fastest-Growing Private U.S. Companies in six of the last eight years. The company has also been named as one of the 100 Best Companies to Work For by Minnesota Business Magazine and employees voted Wunderlich-Malec as a Star Tribune Top Place to Work in Minnesota.
Wunderlich-Malec is a 100 percent employee-owned company (ESOP). "After working for other companies and then starting my own, I have learned that the most important thing is the people. Employees and customers are together my number one priority and I work hard to make sure they know this. We have provided our employees with numerous ways to grow and contribute to the company, and reward them accordingly," Wunderlich said.
He began his career in 1974 working as a project engineer at Goulet-Ruud and Associates in Milwaukee. He later worked as a project engineer at Donohue and Associates in Sheboygan, Wisconsin, and at International Multifoods Inc. in Minneapolis. In 1980 he became employed at Hammel, Green and Abrahamson, an architectural engineering firm in Minneapolis.
Wunderlich earned his B.S. in electrical engineering technology from MSOE and a master's from the University of Wisconsin-Milwaukee. He is a registered professional engineer in 34 states. When asked about MSOE he says, "MSOE has had a great impact on my life. The lab work really prepared me to hit the ground running when I graduated. Many of my instructors became my mentors."
Wunderlich has been recognized as a Distinguished Alumnus and was inducted into the Alumni Wall of Fame in 2013. The Wall of Fame recognizes distinguished alumni who have demonstrated outstanding professional achievement and have made significant contributions to their workplace, community and MSOE. Wunderlich has served on the MSOE Board of Regents since 2013.
Today most of Wunderlich's focus is on engineering management, customer relations, contract/legal reviews and employees. He and his wife Deborah live in Edina, Minnesota. They have three grown children, Jeremy, Joel and Tracy, and four grandchildren.
MSOE is an independent, non-profit university with about 2,900 students that was founded in 1903. MSOE offers bachelor's and master's degrees in engineering, business and nursing. The university has a national academic reputation; longstanding ties to business and industry; dedicated professors with real-world experience; a 97% placement rate; and the highest ROI and average starting salaries of any Wisconsin university according to PayScale Inc. MSOE graduates are well-rounded, technologically experienced and highly productive professionals and leaders.
This article was reposted from MSOE's website with permission. This is an excerpt of the original article, which can be found here.