The Electrical Testing Group (ETG) specializes in protection and control (P&C) programming, implementation and testing. Wunderlich-Malic engineers have expertise that focuses on generator plants and utility substations. Our implementation and testing capabilities span all technologies of P&C from electromechanical devices to fully automated IEC-61850 intelligent electronic devices (IEDs) and systems.
SEL
Siemens
GE Multilin
Beckwith
Basler
Micom
Alstom
Schneider
ABB
And others
---
Omicron and Doble relay test sets
RTS, Protection Suite and Protest testing softwares
---
Development of outage/cutover plans coordinating with Project Lead for Transmission (PLT)
Resolve technical/design issues with client and design firm
Responsibility to ensure any circuit or equipment removals are completed
Receive, review, and file the final station copy of project drawings
Project documentation/drawing markup and control
Perform and document final in-service load checks
Review of functional testing and equipment testing
Provide an Energization Sequence Plan
Electric System Control Center (ESCC)
Test data review and management
---
IEC61850 Testing and Commissioning
Protective Relay Testing
RTU/HMI System Integration
Power Line Carrier
End to End Satellite Testing
P&C Circuit Commissioning
Low/Medium Voltage Switchgear Testing
Primary Equipment Testing
SF6/Nitrogen Evacuation and Filling
Battery Bank/Charger Commissioning
---
What makes us different? Our Pledge, Process, and People
Your project requires an experienced, trusted and proven organization that is dedicated to YOUR success.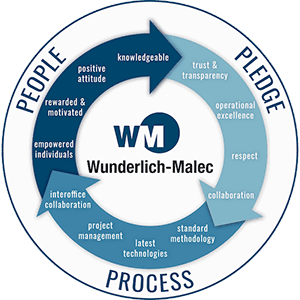 A combination of our …
Pledge of trust, operational excellence, collaboration and respect,
Process of standard methodology, latest technologies, project management and interoffice collaboration,
People that are empowered individuals, rewarded & motivated, knowledgeable with positive attitudes,
… provides the confidence you need to know that your project is going to be delivered on-time and on-budget with results that exceed your expectations.