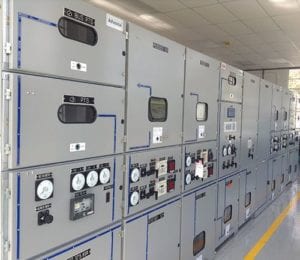 Wunderlich-Malec provides systems design, equipment procurement, custom fabrication and systems implementation for the generation, transmission and distribution of electrical power.
From large-scale power generation and high-voltage utility substations to medium voltage campus distribution, we have completed successful projects throughout the U.S. and abroad. Our experience is unparalleled in facility management, process control and systems integration for power plants, nuclear laboratories and fuel processing facilities.
We have in-house capabilities for the fabrication of Engineered Modular Utility Power Control Systems and Enclosures, and Control Houses for Power Generation Systems. We support all phases of a project from concept to completion, including conceptual design, feasibility studies, financial analysis, emissions studies, cost control and implementation, as well as construction and project management.
Our stringent and quality procedures and services meet the most demanding requirements of the Power industry for:
Transmission and Distribution
Utility interconnection studies
Electrical modeling, coordination studies, arc flash
Generator paralleling and synchronization
Electrical transmission & electrical distribution
Relaying – protection & controls
IED (relays, controllers, RTU)
Communications – type (DSU/CSU or MPLS) T1
Routers, networking, security
Plant operations: BAS, process, life safety, operation
RTU, DCS, HMI, SCADA, IED, database programming
Generation and Balance-of-Plant
Balance of plant upgrade studies and equipment replacements
PLC upgrades and PLC-to-DCS migrations
Boiler fuel and control conversions
MCC and switchgear replacements including:

Large and small scale VFD studies and detailed engineering
NERC Compliance Services
Audit capabilities to provide NERC compliance
Perform FAC-008s, installation of PRC-002s, and PRC-025 studies
Define MOD support using Siemens PTI's PSS®e and GE PSLF format or modeling support
What makes us different? Our Pledge, Process, and People
Your project requires an experienced, trusted and proven organization that is dedicated to YOUR success.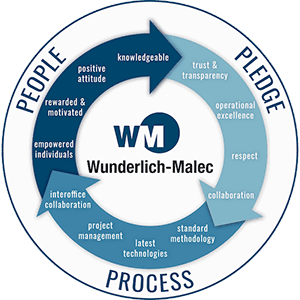 A combination of our …
Pledge of trust, operational excellence, collaboration and respect,
Process of standard methodology, latest technologies, project management and interoffice collaboration,
People that are empowered individuals, rewarded & motivated, knowledgeable with positive attitudes,
… provides the confidence you need to know that your project is going to be delivered on-time and on-budget with results that exceed your expectations.