Chemicals
Wunderlich-Malec routinely executes successful greenfield chemical plant installations and can provide expertise in control systems, safety shutdown system, mechanical piping/vessel design, rotating equipment controls, and process skid and/or E-House design/fabrication.
Chemical Industry Solutions
Wunderlich-Malec (WM) is particularly adept at handling the challenges of chemical plant control system retrofits and upgrades. WM's extensive knowledge of both the old systems and the new allows us to quickly and smoothly replace existing control systems and get back up to full, on spec production in the shortest time possible.
Maintenance and Shutdown Management
Industrial Water Treatment
Continuous Emissions Monitoring
Consulting and Integration Services
Industrial Internet and Remote Solutions
Automation Upgrades and Road Mapping Services
Industrial Automation and Control
Process Support and Optimization
Intelligent Motor Control
Process Improvements
Turbomachinery Controls
Burner Management
Safety Shutdown Systems
PHA Facilitation
Outsourcing Services
Service Agreements
Drive Systems
Multiple DCS and PLC solution offerings
SYSTEM EXPERIENCE
GE-IP Proficy HMI/SCADA – iFIX, Cimplicity, Historian
GE Series 90 Series
PAC Systems
RX Series
Honeywell Experion LX/PKS, ControlEdge,
HC900/MasterLogic
ICONICS Genesis 32 & 64
Hyper Historian/BizViz
Rockwell 2/3/5/SLC
Logix PLCs/FTView
Panelview/PlantPAx
Rockwell AssetCentre, Historian,
VantagePoint
Schneider EcoStruxure, M580/M340, 984
Quantum
Siemens S5/S7/PCS7
TI545, 555, 565
APACS/APT/TISOFT/APAC+
Wonderware InTouch/InBatch/InSQL
System Platform
Woodward Turbine Controls
Control System Consulting
WM has experience with nearly every control system but unlike many integrators, WM represents no specific control system vendor. As such, WM is uniquely positioned to help the client select the best control system and/or safety interlock system for their particular application without bias. WM can discuss the pros and cons of the various options, show samples of each system in full simulation, and help our clients choose the best control system solution to meet their present and future needs.
S88 Batch Consulting
Many chemical batch systems require full S88 compliant batch automation and WM has successfully executed hundreds of these projects. WM can implement the standard "out of the box" vendor modules, utilize a client's template library, or draw from our own internally developed  suite of custom designed graphics, control modules, and equipment modules to create a batch application designed to maximize operator awareness and production capacity.  WM also designs in maximum flexibility to allow the creation of new or modified product recipes with minimum programming effort.
Critical Operations Demands
Avoiding unscheduled shutdowns, maximizing on-grade production, managing assets, optimizing energy consumption and remaining in regulatory compliance are all critical to your operations. Our automation, consulting, and engineering solutions are designed to provide improved performance, flexibility and the production quality you demand. WM specializes in minimizing outage time for conversions and upgrades, and ensuring that all the client stake holders have their needs met. Our goal is Quality Work delivered on Schedule and on Budget every time we execute a project.
Comprehensive Mechanical & Process Design
Wunderlich-Malec provides mechanical engineering solutions and services that range from specialized building systems to process skid designs, 3-D model scanning, equipment specification, and project management.  Our division routinely provides mechanical engineering services for mission-critical HVAC, clean rooms and laboratories, offices and manufacturing, steam, condensate and hydronic systems, process water and wastewater systems, compressed air and gas systems, fire protection systems, and boiler and chiller systems. We specialize in critical systems within industrial manufacturing facilities.
Rotating Equipment / Turbine Controls
Case RMC, LLC (formerly Case M&I, LLC and Control Concepts, LLC) is a newly acquired division of WM.   Case RMC is an international leader in control systems for turbine generators for the power industry and rotating machinery controls in the refining and chemical industries. The group specializes in anti-surge control/protection for compressors as well as all types of turbine controls and can coordinate control system retrofits for a large spectrum of rotating equipment. Control solutions include purpose-built platforms as well as DCS system integration.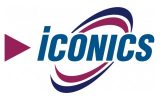 ICONICS – Gold Level Certified Systems Integrator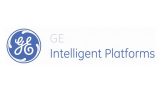 GE – Premier Solution Provider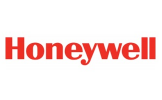 Honeywell – Industrial Solutions Provider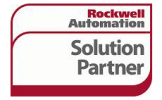 Rockwell – Recognized Solutions Partner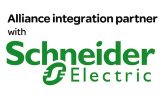 Schneider Electric – Alliance Partner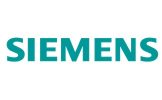 Siemens – Solutions Partner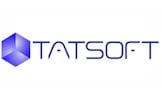 TATSOFT – System Integrator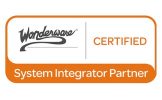 Wonderware – Certified Systems Integrator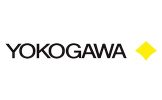 Yokogawa – Systems Integrator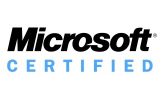 Microsoft – Certified Partner
CONTACT US ABOUT YOUR PROJECT
Contact us to speak with a knowledgable Wunderlich-Malec Engineer about the specifications of your project and let's identify if we're a good fit to work together.