Federal, state, and local government agencies are faced with increased pressure to deliver valuable services to tax payers while controlling operating costs and managing information security. Public sector organizations are being challenged to do more with less and require an engineering services partner who can leverage technology to effectively run government facilities.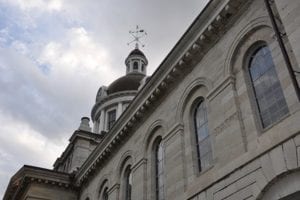 Wunderlich-Malec provides automation and controls, electrical engineering, mechanical systems design, construction management, fabrication and commissioning for federal, state, and local government. We are dedicated to the principles of sustainable design and the practical application of proven technologies to meet your needs.
Our services:
PLC configuration and programming
DCS configuration and programming
SCADA system configuration and programming
Power management and distribution systems
Start up and commissioning
Production reports
Electrical engineering
Power distribution
Arc flash studies
Instrumentation design
Control system hardware
IP-based security systems
---
What makes us different? Our Pledge, Process, and People
Your project requires an experienced, trusted and proven organization that is dedicated to YOUR success.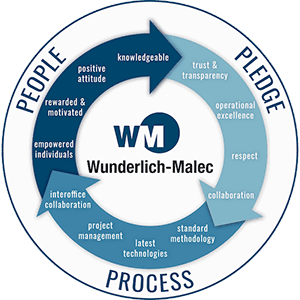 A combination of our …
Pledge of trust, operational excellence, collaboration and respect,
Process of standard methodology, latest technologies, project management and interoffice collaboration,
People that are empowered individuals, rewarded & motivated, knowledgeable with positive attitudes,
… provides the confidence you need to know that your project is going to be delivered on-time and on-budget with results that exceed your expectations.