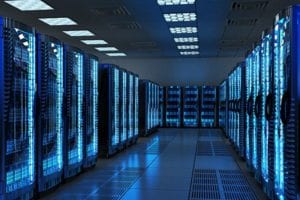 Industry 4.0 and the internet of things is driving the growth of the data center industry. Customers demand scalability, security, and reliability, while data centers must maximize energy efficiency and space utilization to remain competitive. Accurate monitoring and control of cooling systems and reliable electric power are critical to the efficient operation of your data center.
Wunderlich-Malec can leverage our experience to deliver reliable building and power management facility systems that maximize equipment operations and energy savings. The foundation of our solution is based on years of experience with applications in many mission critical facilities.
Our Services
Electrical and Control System Engineering
Building Management Systems
Facility Security and Access Control Systems
Turnkey Automation and System Integration
Process and Mechanical Engineering
Process Control and Instrumentation Systems
Software Engineering and Configuration
Utility Controls RTU and SCADA
Utility Metering Communication Systems
MES and LIMS Implementation
Installation and Site Supervision
Site Commissioning and Start Up
Calibration and Site Support Services
Customer Training
---
What makes us different? Our Pledge, Process, and People
Your project requires an experienced, trusted and proven organization that is dedicated to YOUR success.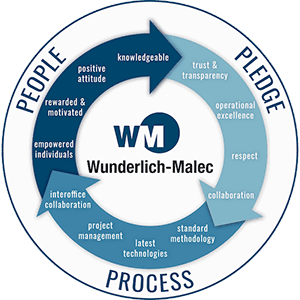 A combination of our …
Pledge of trust, operational excellence, collaboration and respect,
Process of standard methodology, latest technologies, project management and interoffice collaboration,
People that are empowered individuals, rewarded & motivated, knowledgeable with positive attitudes,
… provides the confidence you need to know that your project is going to be delivered on-time and on-budget with results that exceed your expectations.