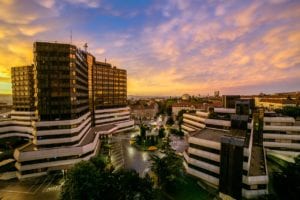 Wunderlich-Malec is experienced in a wide range of project types in the commercial and institutional markets. In addition to commercial projects, we service a wide range of institutions including educational, health care, manufacturing, housing, company campus, religious and government facilities. Our scope of work includes building electrical engineering, mechanical systems design, automation systems, systems integration and procurement and construction support services.
We are dedicated to the principles of sustainable design and the practical application of proven technologies to meet your needs.
Wunderlich-Malec also provides mechanical and process design specifically tailored to our customers' unique production or laboratory related requirements.
Our services:
Abnormal situation management
Central Utility Plant system monitoring and visibility
Fault detection and analytics
SCADA system architecture and programming
Asset-based design
Motors, drives and controls
UPS and emergency power solutions
Construction management
Utility systems engineering
Integrated security systems
Modular enclosure and power distribution panels
Mechanical HVAC and plumbing design
---
What makes us different? Our Pledge, Process, and People
Your project requires an experienced, trusted and proven organization that is dedicated to YOUR success.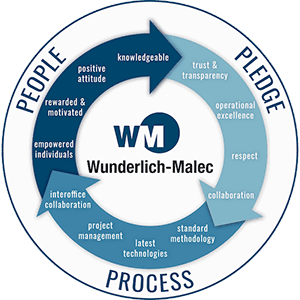 A combination of our …
Pledge of trust, operational excellence, collaboration and respect,
Process of standard methodology, latest technologies, project management and interoffice collaboration,
People that are empowered individuals, rewarded & motivated, knowledgeable with positive attitudes,
… provides the confidence you need to know that your project is going to be delivered on-time and on-budget with results that exceed your expectations.