Due to rapid advances in semiconductor and microelectronics technologies, chip makers are competing in a rapidly evolving industry. Semiconductor and microelectronics companies require manufacturing facilities that are operationally efficient with high quality standards and production flexibility for an ever-changing industry.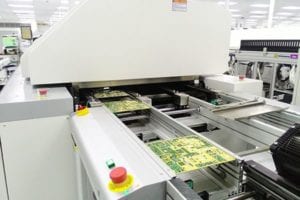 Wunderlich-Malec has a strong reputation providing industrial solutions to chip manufacturers, circuit board assembly plants, solar cell manufacturers, and OEMs.
With our expertise in electrical engineering, process automation and custom fabrication, our engineering teams can assist from the initial process concept to systems design, integration and commissioning of all systems, as well as provide after-project support and maintenance.
Our systems and services include:
Critical Facility Systems
Ultraclean HVAC systems
Compressed air systems
Industrial water treatment
Chilled and heating hot water systems
Chemical and steam distribution
Potable, industrial, utility water systems
Process vacuum
Process and utility water
Gas distribution monitoring
Waste treatment
Leak monitoring
Life safety systems
Lift stations
Facility Integration
Facility systems
PLC and DCS based control
Electric monitoring systems
Power monitoring systems
Metering system interfaces integrated to BAS
Equipment status and alarming
Workflow connectivity
Life Safety Systems

Toxic gas monitoring
Flammable gas detection
Bunker management

HPM integrated within BAS
Control/Information Networks
What makes us different? Our Pledge, Process, and People
Your project requires an experienced, trusted and proven organization that is dedicated to YOUR success.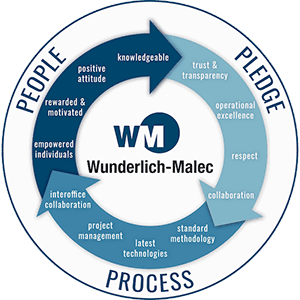 A combination of our …
Pledge of trust, operational excellence, collaboration and respect,
Process of standard methodology, latest technologies, project management and interoffice collaboration,
People that are empowered individuals, rewarded & motivated, knowledgeable with positive attitudes,
… provides the confidence you need to know that your project is going to be delivered on-time and on-budget with results that exceed your expectations.